By now we've all seen friends posting (old) news stories about famous people who have died as though it was recent news, right? Something along the lines of "I can't believe Elvis died!", followed by several other comments of disbelief before someone points out the obvious: that Mr Presley passed away 39 years ago.
Today, well, it's not just Facebook; at the Chronicle: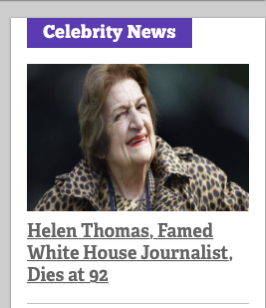 Except: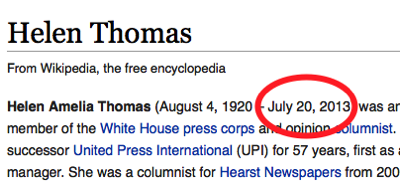 Jesus, check a fucking FACT, why don't you?