This one: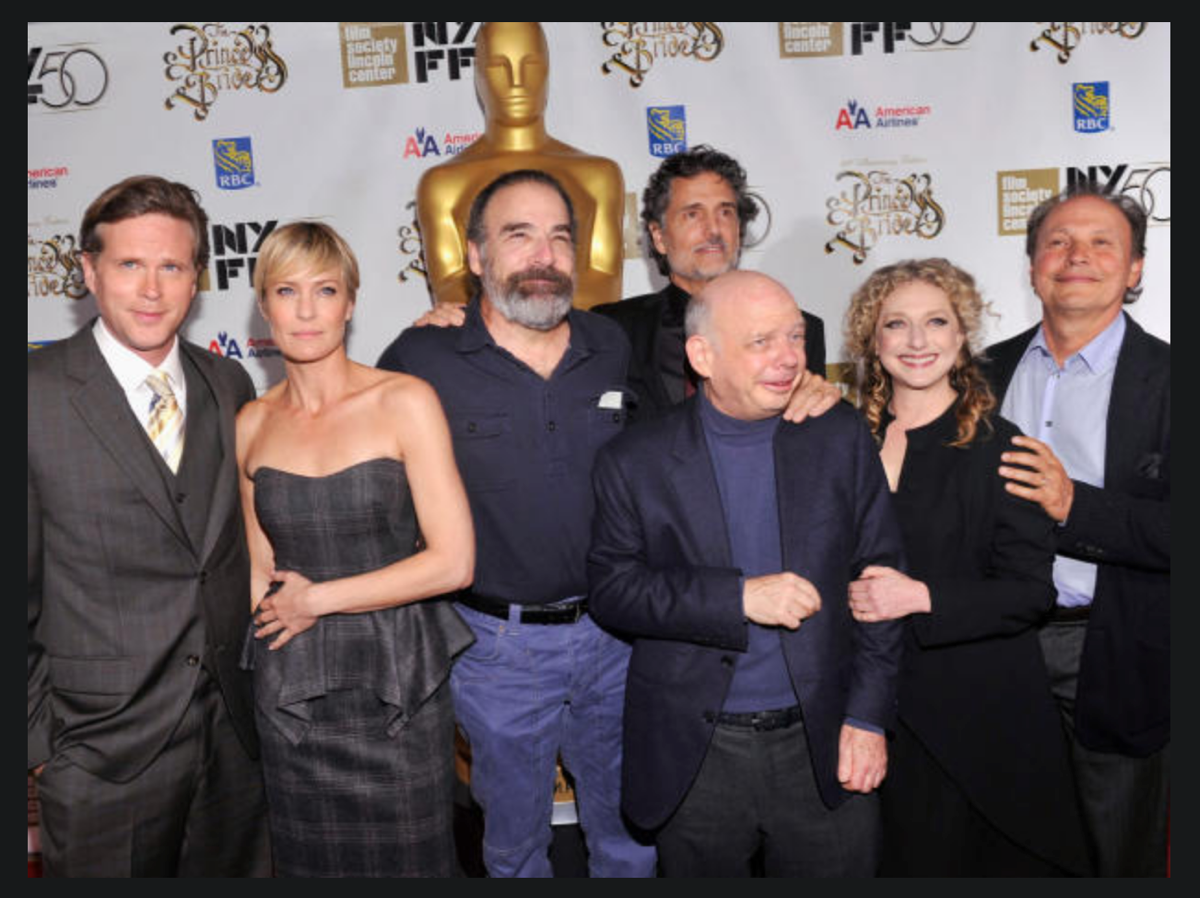 from here.
For the record, ages then and now, from left to right:
Cary Elwes: 49 now, 24 then
Robin Wright: 46 now, 21 then
Mandy Patinkin: 59 now, 35 then
Chris Sarandon: 70 now, 45 then
Wallace Shawn: 68 now, 43 then
Carol Kane: 60 now, 35 then
Billy Crystal: 64 now, 39 then
Not pictured:
Chris Guest: 64 now, 39 then. Now's as good a time as any to remind you that Guest is a hereditary peer known more completely as Christopher Haden-Guest, 5th Baron Haden Guest.
Fred Savage: 36 now, 11 then.
Two others are, of course, dead. Peter Falk died last June at 83. He was 59 when the film was made. Andre Roussimoff died 19 years ago at 46, only a few years after the film was made.
In the "somewhat distressing" category: of the main cast, only Sarandon and Shawn were older than I am now.
Related: I wondered if Chris Sarandon and Eric Roberts should team up in some kind of "creepy (ex)relative of awesome leading lady" project, but it turns out they did do a movie together in 2000. It appears, however, to have garnered only mixed reviews despite the presence of Cary Elwes.