That's what I'm forced to conclude after realizing, months after cancelling my subscription, that they were still emailing me.
I clicked the "manage email" link at the bottom of their latest message, even though I was pretty sure I'd already unsubscribed and turned all the emails off. There, I discovered this — note the part I've boxed in red: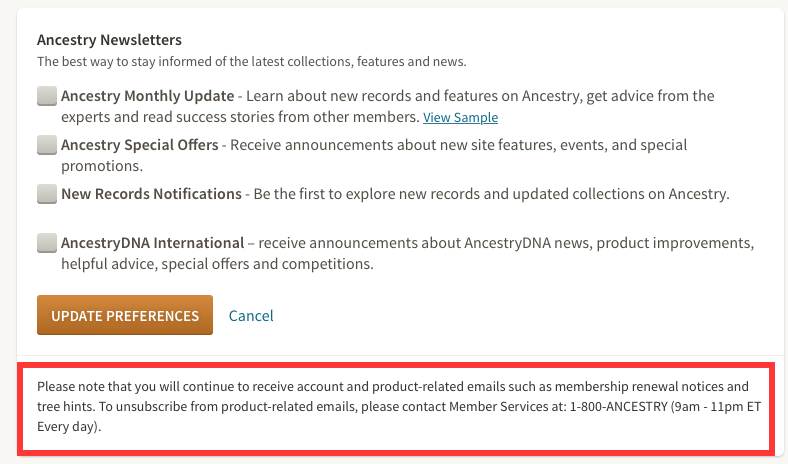 Sure, I unchecked all those boxes weeks ago, but that wasn't enough to stop the email. For that, you have to CALL.
Ancestry's plan is to make it hard to get off their spam list; most people won't bother with the phone, so Ancestry can disingenuously believe they still want to get their babble. It makes you wonder how many folks just gave up and set up filters in Gmail or whatever to automatically delete anything from their domain!
That's shady as fuck. I cancelled my subscription with them when I realized I just didn't have time to use it — and at $30 a month, I wasn't going to just let it ride. I had intended to back, but now I really don't think I want to do business with these people.