With this memory from Facebook, we enter Broken Hip Advent!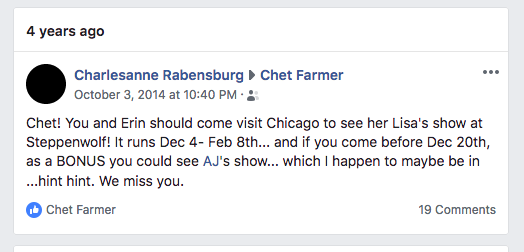 Reader, we did in fact book that trip, but we never saw either show, because 48 days later, on November 20th, I did this, which well and truly starts the 128 day Cursed Holiday Season:
It was more or less a parade of Suck from 20 November until 21 January, otherwise known at this house as End of PICC Line Day.
We got a little reprieve in the Joco Cruise (30 Jan through 8 Feb; you can rent wheelchairs on cruise ships!), and then the real fun started on Glorious PT Day, 16 February.
Walker Liberation Day is 25 February. I wasn't done — I needed a cane, which I bought at Southland Hardware — but we were definitely on our way out of the woods.
Finally, 128 days after my injury, there was this: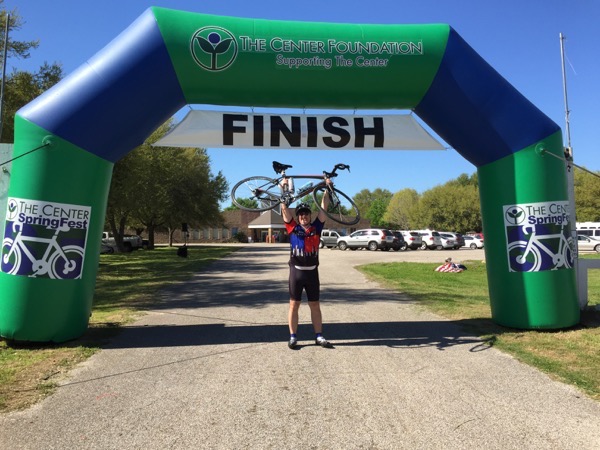 The whole saga, from the preamble of the potential two-plays-in-Chicago trip through the first time I rode my real bike again, is 176 days, or almost half a year.