Sure, the trailers LOOK good, but so far the DC films haven't exactly covered themselves in glory, so I was kinda keeping the whole thing at arm's reach.
Then I noticed something important, largely because (a) The Hollywood Reporter tweeted something ignorant/clickbaity that was (b) then shamed into my timeline: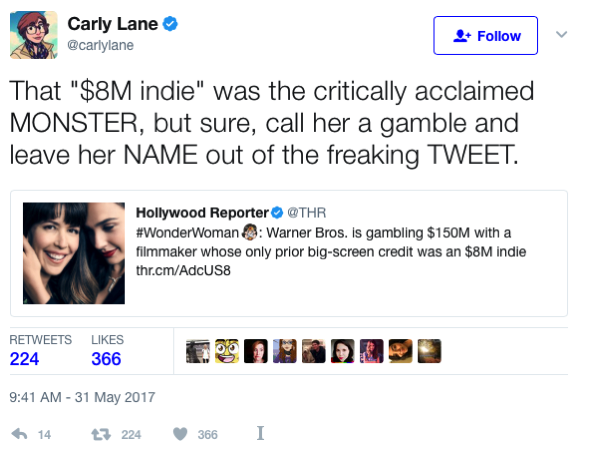 Yep. Wonder Woman is directed by Patty Jenkins, whose first feature was the Oscar-winning Monster in 2003 (which she also wrote, btw).
Sold. Hey, Mrs Heathen, when are we going?
(Prior Art.)